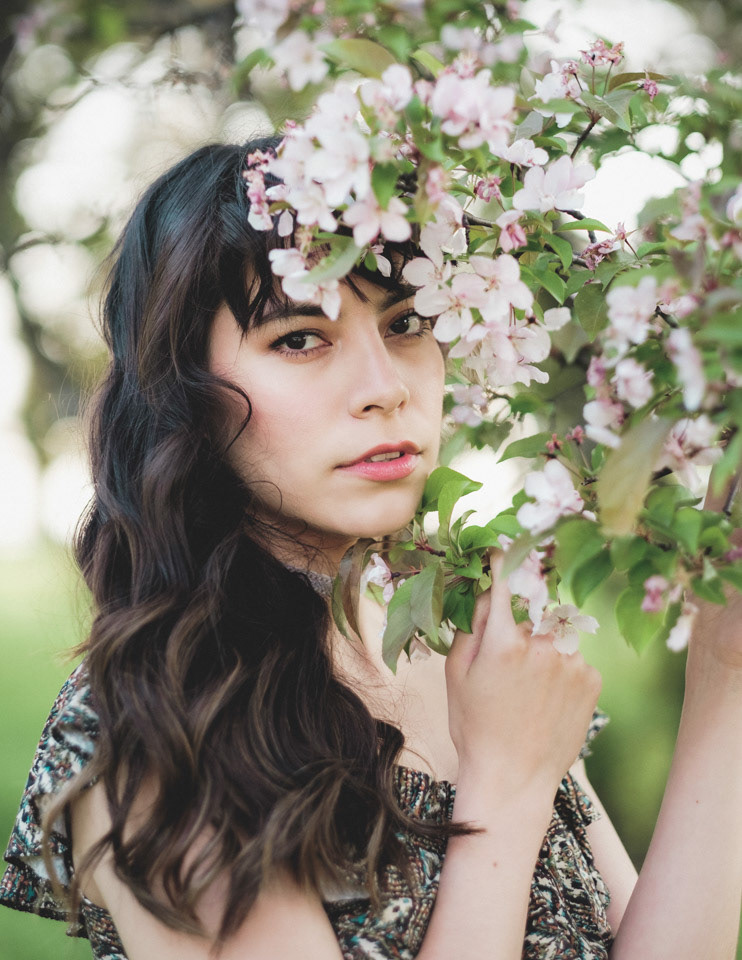 Karis is an experienced model. I was thrilled to shoot with her in the Spring.
Our shoot was delayed when my car broke down. We were lucky to find some trees that still had blossoms.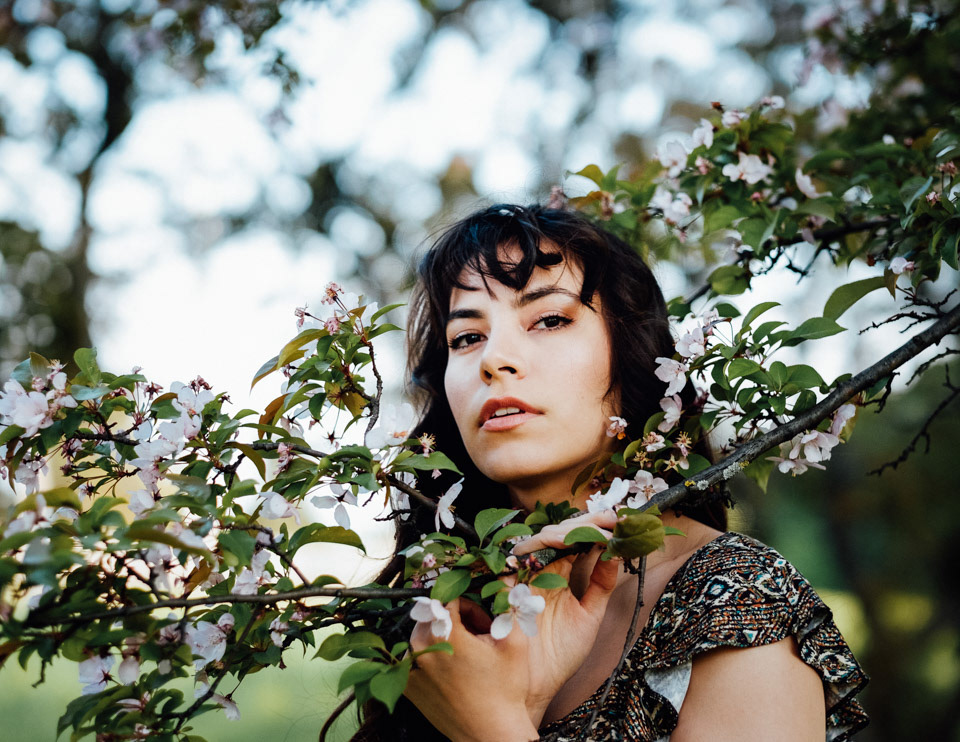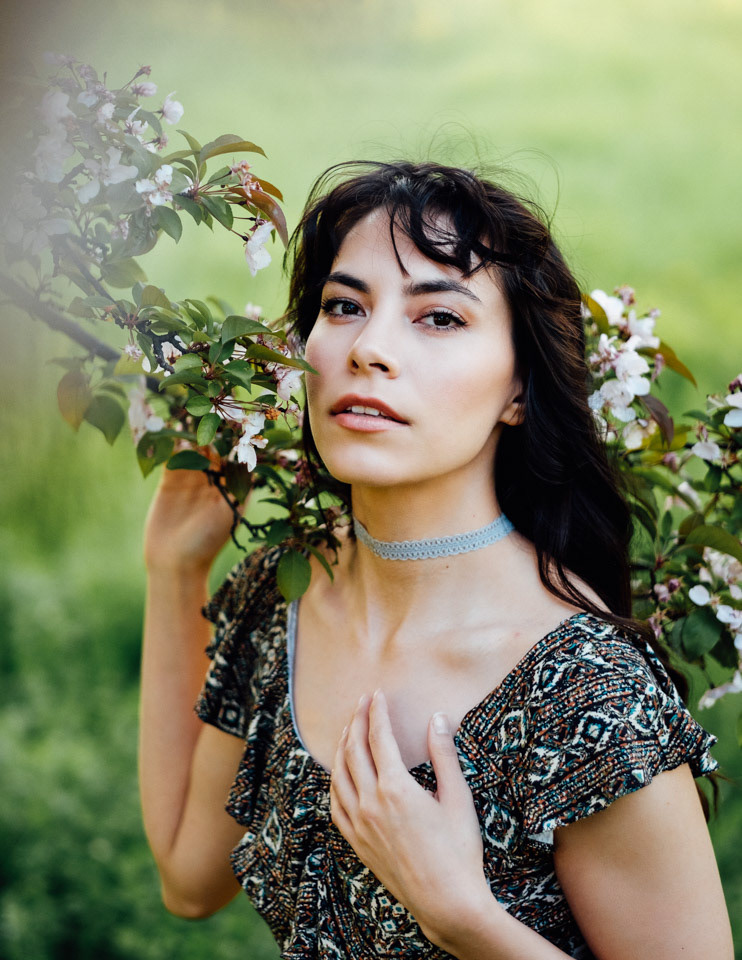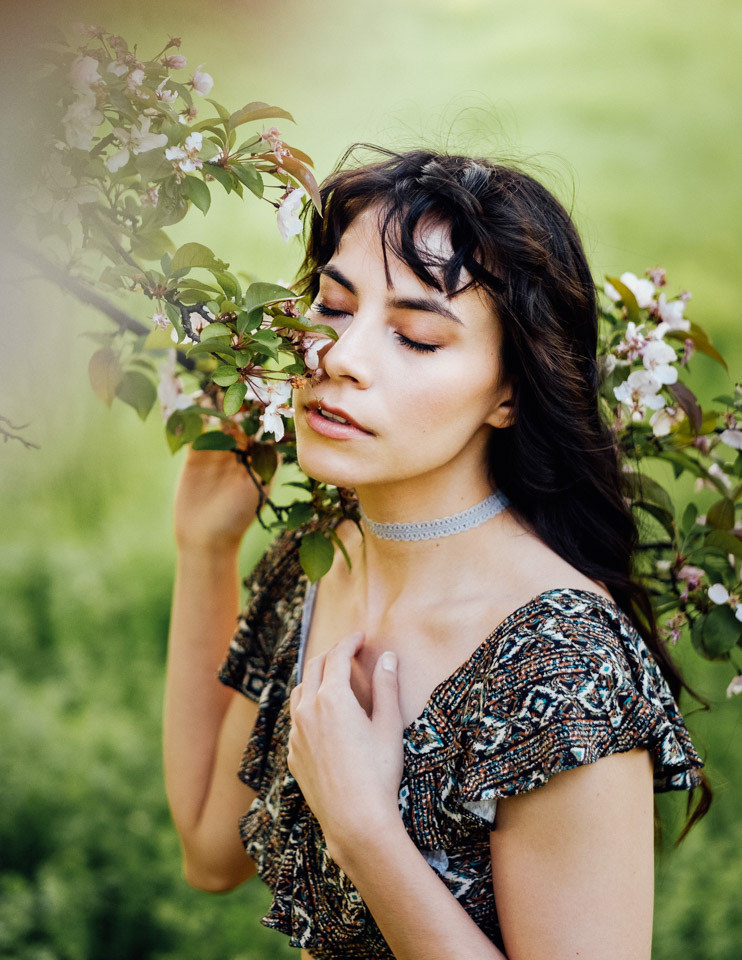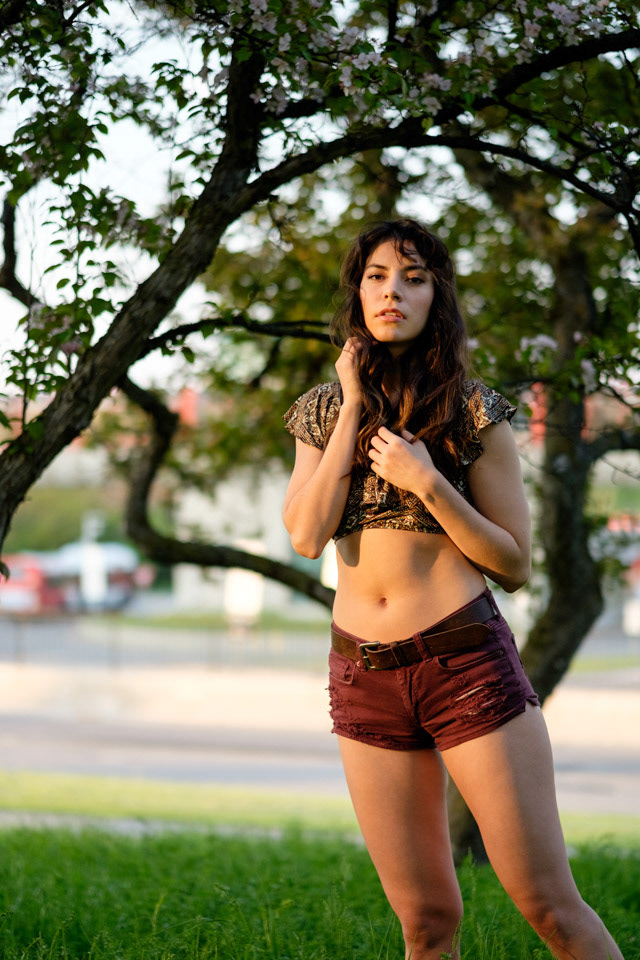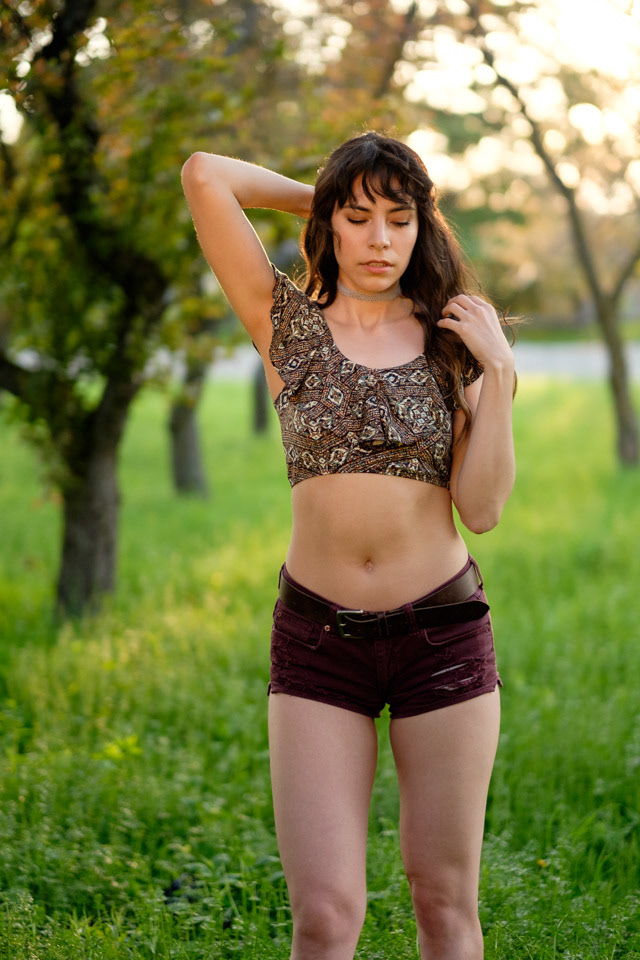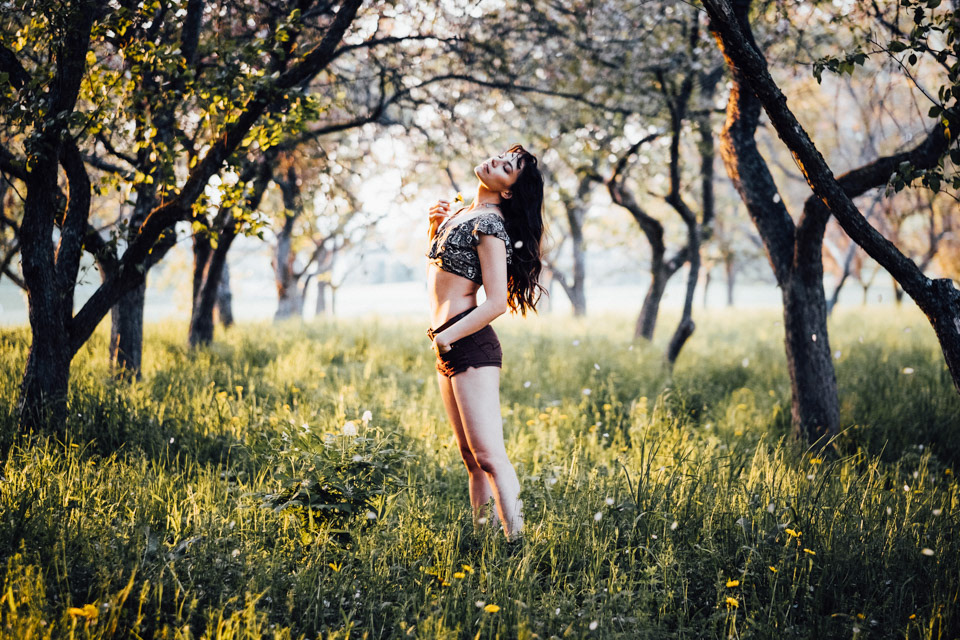 Probably my favourite photo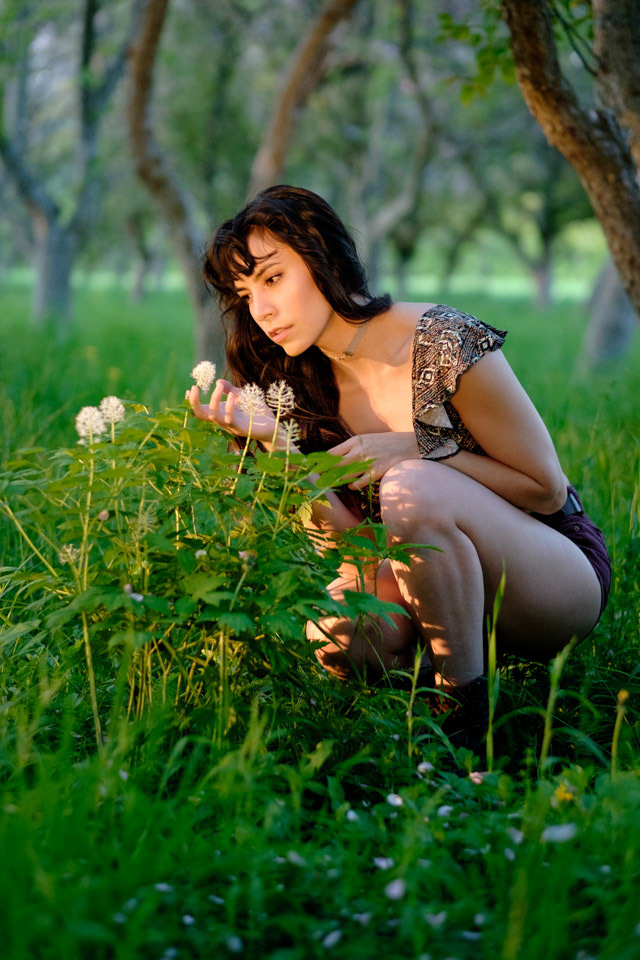 The sunset on her skin lit like fire. It was crazy.